Finland

Key Clients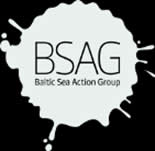 Introducing Mepco
Mepco Oy delivers solutions for customer relationship management, finance management, enterprise resource planning, and human resource management for the public and private sector. At present Mepco employs 140 experts and is expanding rapidly in all areas of business in which it is involved. The company operates in Finland in the cities of Helsinki, Tampere, Turku and Vaasa. Mepco is a member of Accountor Group. Accountor Group is the leading financial management services group in the Nordic countries and the Baltic Sea region. The Group employs 2 200 professionals and serves over 30 000 organizations.
For more information, please visit www.accountorgroup.com.
Mepco has attained Microsoft Gold Competencies in all three of its business divisions: CRM, ERP and HRM. This partnership combines the leading software products and technologies to Mepco's solid expertise, long experience and local customer-based support.
Microsoft Dynamics CRM is rapidly extending its market share; for an increasing number of companies all over the world, it is the solution of choice for the management of sales, marketing and customer service. Mepco is the leading Dynamics CRM supplier in Finland and its customer base is considerable even by international standards.